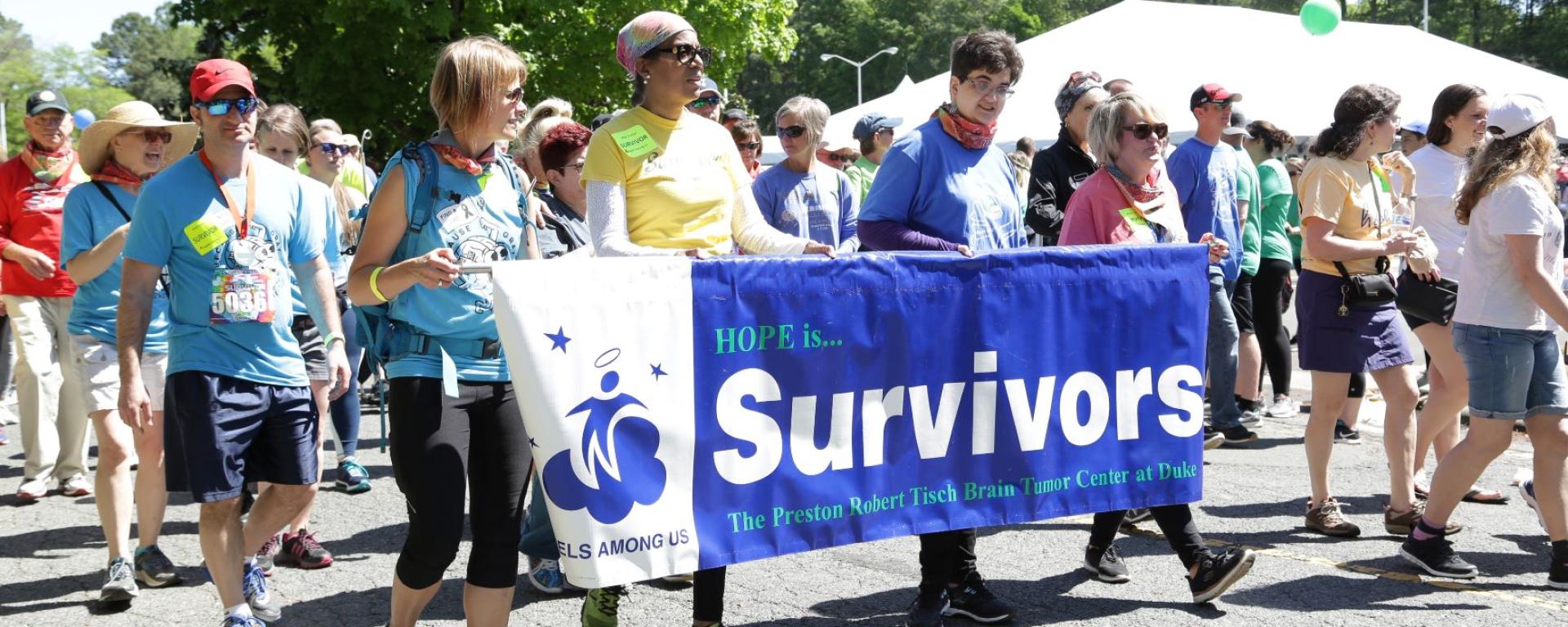 We provide hope and empower brain tumor patients with unparalleled care, research, and education.
Start your Care
At Duke...there is HOPE!
Make a difference today!
Join the fight against brain cancer.
Angels Among Us
Angels Among Us is a celebration of life, strength, courage, and commitment. It has become a national family event. The first event in 1994 raised $27,000. The 2022 event raised more than $3 million—bringing the total to over $36 million to support brain tumor research at The Preston Robert Tisch Brain Tumor Center. Your gifts are used for brain tumor research and education and may be endowed to provide ongoing support. 
Stories of Discovery
We are courageously leading the quest to conquer brain cancer!