Training
Training future neuro-oncology providers and scientists are pivotal for the mission of Preston Robert Tisch Brain Tumor Center at Duke. The robust training program focuses on students at the high school, undergraduate, pre-doctoral, and post-doctoral levels. Most laboratory investigators in the Duke Neuro-Oncology Program train one or more students in their laboratories each year.
Neuro-Oncology Fellowship
We offer 1 to 2 year fellowships in adult neuro-oncology or pediatric neuro-oncology.  Fellow candidates must be board eligible in neurology, pediatric neurology, medical oncology/ hematology, or pediatric medical oncology/hematology. The fellowship is accredited by the United Council of Neurologic Subspecialties (UCNS). 
The first year of the fellowship is devoted to:
clinical neuro-oncology with broad exposure to all aspects of neuro-oncology and different primary brain tumor types in the outpatient clinic
electives available for fellows include rotations in neuro-radiology, neuropathology, and radiation oncology 
fellows get broad exposure to both pediatric and adult neuro-oncology
The optional second year is devoted to:
personally directed clinical or basic research 
second-year fellows continue one longitudinal clinic with option for more clinical time
Associate Program Director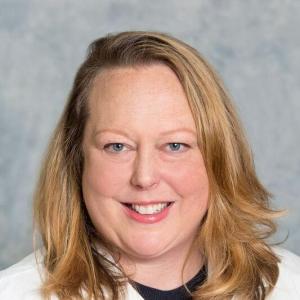 Neuro-Oncologist, Director of Supportive Care, Program Director, Neuro-Oncology Fellowship