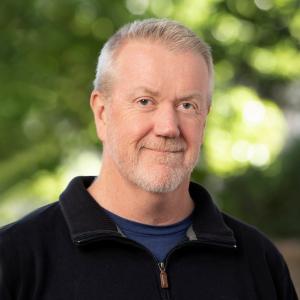 Principal Investigator
Rory David Deutsch Distinguished Professor of Neuro-Oncology
Professor of Neurosurgery
Professor of Medicine
Professor in Pathology
Professor in Pediatrics
Member of the Duke Cancer Institute

Contact Information
203 Research Dr
Msrb1, Box 2600,
Durham, NC 27710
 david.ashley@duke.edu
 919.684.4164
Overview
Dr. Ashley's primary research focus is laboratory-based, investigating the role of immunotherapy as a novel approach to treating tumors of the central nervous system (CNS). Since beginning his appointment at the faculty level at Duke in August of 1995, his activities have centered on two main areas of investigation. The first involves in vivo and in vitro studies of molecular therapeutics to target a CNS tumor-associated antigen. The second area of interest comprises a detailed analysis of the role of TGF beta, a protein messenger produced by tumors of the CNS, both in the pathogenesis of disease and as a possible target for immunotherapy.
Research Initiatives
Our laboratory work is focused on the investigation of immunotherapy as a treatment of adult and pediatric CNS tumors. 
Our work has identified the cGAS/STING cytosolic DNA sensing program is silenced in brain and brain cancer.
Current studies are focused on understanding the potential epigenetic control of innate genes within CNS tumors and how modulation of this control impacts the efficacy of immunotherapies.