Patient and Visitor Guide
Clinic Hours and Location 
Our clinic is located on Level Four of the McGovern-Davison Children's Health Center. 
Duke Children's Hospital & Health Center
2301 Erwin Road 
Durham, NC 27710 
Tel: 919.668.4000 
Hours:  
Monday, 9 a.m. to 5 p.m. 
Wednesday, 9 a.m. to 5 p.m. 
Friday, 9 a.m. to 5 p.m. 
Appointments and Contact Information 
Pediatric Neuro-Oncology Main Office: 919.668.6288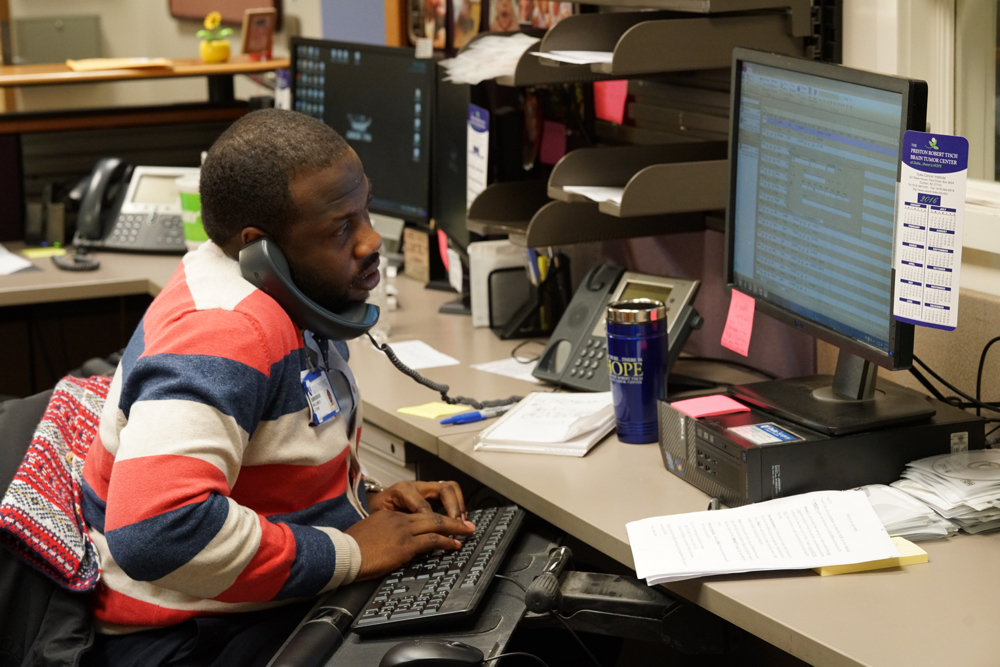 Pediatric Neurosurgery Main Office: 919.684.5013
General and Appointment-Related Questions 
Medical Emergencies Anytime: 919.684.8111 
Mailing Address: 
Duke University Medical Center
380 Hanes House
330 Trent Drive 
Box 102382 
Durham, NC 27710 
Tel: 919.668.6288 
Fax: 919.668.2485
Online Referrals:
Please submit the appropriate form to us online.
Referral Providers:
Daniel Landi: daniel.landi@duke.edu
David Ashley: david.ashley@duke.edu
All messages are regularly checked during business hours. Our office hours are: 8:00 am to 4:30 pm Eastern Time, Monday through Friday. We will respond to each message. Due to the high volume of incoming calls and messages we receive, we ask that you please allow up to 3 business days for our response.
Please note that we will require all of the following information to begin the screening process:
Name of patient (and name of parent or guardian if a pediatric patient)
Telephone number where patient can be reached
Date of patient's birth
Diagnosis
Date of diagnosis
Prior treatment information (i.e. surgery, radiation, chemotherapy)