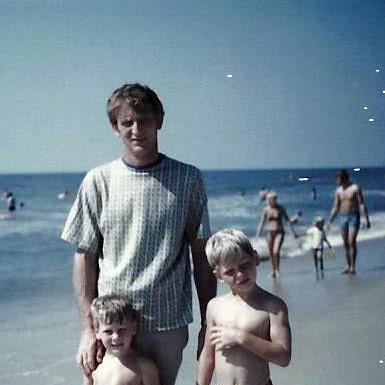 Brothers Host 18th Annual Memorial Golf Tournament 
Shawn McCall, 52, was just four years old when his father, Melvin McCall, taught him how to swing a golf club. With Melvin's fingers interlocked with Shawn's, both father and son gripped the club and took that first swing, together. 
From then on, raised in the "close-knit town" of Travelers Rest, South Carolina, Shawn, who is now a regional sales manager for Coral Chemical Company, developed a passion for sports – and in particular, golf.
After his father lost his battle in April, 2000, with glioblastoma, the most common and most aggressive type of brain tumor, Shawn and his younger brother, Lee, who owns a NASCAR development team called Hawk McCall Motorsports, decided to host an annual golf tournament in their father's memory, naming it the "Melvin McCall Strokes Fore Progress Memorial Golf Tournament."
"Dad was a man of great character and integrity who was very involved in our lives and often served as our teams' coach," Shawn said. "He taught me to stay focused and keep my priorities straight – two qualities any great golfer should possess."
The first tournament was held just a few weeks after Shawn and Lee lost their 58-year-old father.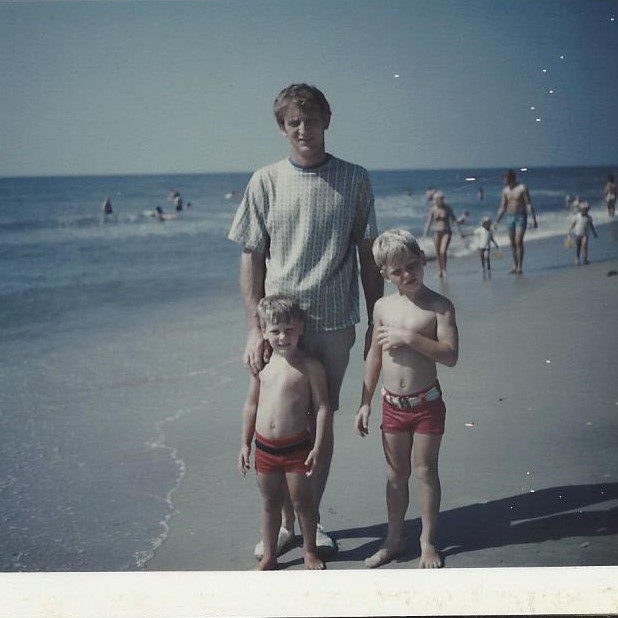 "Our dad raised us to value the strong communal ties that come with the game of golf," Shawn shared. "For instance, we had a neighbor who would bring in foster kids from time to time, and Dad would always buy things the kids needed. He looked out for others, and we feel we are sort of doing the same with this tournament."
Through their golf tournament, Shawn and Lee also honor others who have battled brain tumors, including Joe Philpot.
Philpot was a childhood friend of the McCall brothers who, in his 20s, was diagnosed with another type of brain tumor, called oligodendroglioma. In fact, Philpot and the boys' father were both treated at Duke at the same time. Seventeen years later, Philpot, now 48, continues his fight with brain cancer at Duke – but not without the support and care of family, friends and the McCall brothers.
Shawn explained that "it takes a village" to confront this disease.
"We can't become complacent," he said. "It's important that we raise awareness and also funds to help keep research moving forward to better treatments and a cure."
To date, the tournament has raised more than $160,000, a vast majority of the funds supporting brain cancer research at Duke's Preston Robert Tisch Brain Tumor Center.
"In our hearts, we feel Duke is home to the single greatest team of doctors with the foremost knowledge and expertise in treating brain tumors," Shawn said, as he explained why his family chose to donate to Duke. "The best of the best practice at Duke."
Money raised through the tournament also directly benefits patients. After the 2014 tournament, funds were awarded to Philpot and his family to help with escalating medical expenses.
This year's 18th annual "Melvin McCall Strokes Fore Progress Memorial Golf Tournament" will be held on Monday, Oct. 9, at Pebble Creek Golf Club in Taylors, South Carolina. Participants are encouraged to register in advance of the tournament. Others, unable to attend, can demonstrate support by participating in a drawing for prizes, including a weekend getaway.
"This tournament is great fun," Shawn said. "There will probably be close to 50 teams playing two 18-hole courses. We also have a live auction with lots of sports memorabilia, and at the end of the day, we celebrate with a ribs and chicken dinner."
As for his father, Shawn admits that there is "still a void" in his life. "I probably miss him more now than I did when I was in my 30s," he sighed. "Still, I'm forever grateful for the 35 years I did have with Dad."
Moreover, as a man of faith, Shawn finds comfort in the belief that every time he "takes a swing" at anything in life, his father is right there guiding the way.
To enter the drawing, visit Prizes. For more information or to register, visit Melvin McCall Strokes Fore Progress Memorial Golf Tournament.