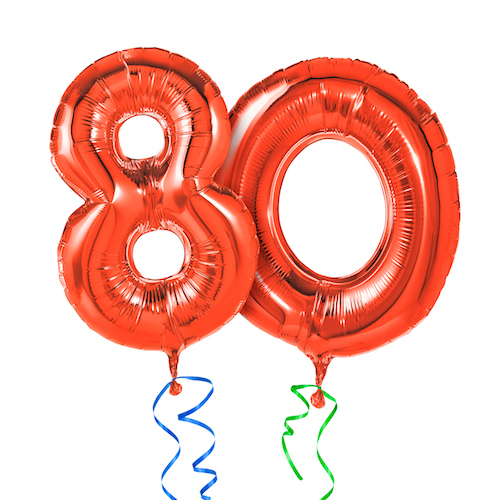 This year marks the 80th anniversary of Duke's Preston Robert Tisch Brain Tumor Center (PRTBTC), an institution that is at the forefront of the cancer revolution by pursuing unorthodox strategies to fight the battle against brain cancer. Many of the staff and patients affiliated with the PRTBTC are reflecting on the center's humble beginnings, recent scientific advances, and future endeavors during this 80-year milestone.
The modest beginnings of the PRTBTC came to fruition in 1937, when Barnes Woodhall, MD, founded the brain tumor program at Duke as one of the first brain tumor research and clinical programs in the United States. Several leading scientific mavericks would then join the program, including Guy Odom, MD, Darell Bigner, MD, PhD, Allan Friedman, MD, Henry Friedman, MD, and John Sampson, MD, PhD. These top figures in brain tumor research helped build the center from the ground up, taking an interdisciplinary approach to cancer treatment while maintaining the creed that "at Duke, there is hope." Read more about our history here.
For the past decade or so, brain cancer research has been evolving, and the PRTBTC is at the cusp of those changes. Thirty years ago, Bigner and investigators discovered that certain tumor mechanisms induce immunosuppression within brain tumor patients prior to treatment, but today, Duke scientists are discovering innovative methods to restore normal immune function.  The PRTBTC empowers patients by providing choices for treatment, and has enjoyed media coverage numerous times due to the center's drive for conducting radical drug investigations. Read about the PRTBTC's innovative research and other scientific highlights here.
As the PRTBTC continues to forge ahead to find a cure for such an elusive disease, leaders, staff and patients stand firm in their hopeful convictions. Henry Friedman, deputy director of the center, reflects on the progress that continues to be made: "The PRTBTC is proud to celebrate 80 years of superb clinical care based on a foundation of cutting edge laboratory and clinical research. We offer HOPE to all patients and their families who are battling the many issues seen with having a brain or spinal cord tumor. Progress is being made and the PRTBTC is playing a pivotal role in contributing to the international fight against these tumors." This battle cannot be fought alone, however, so be sure to read about how you can help end this war on brain cancer.