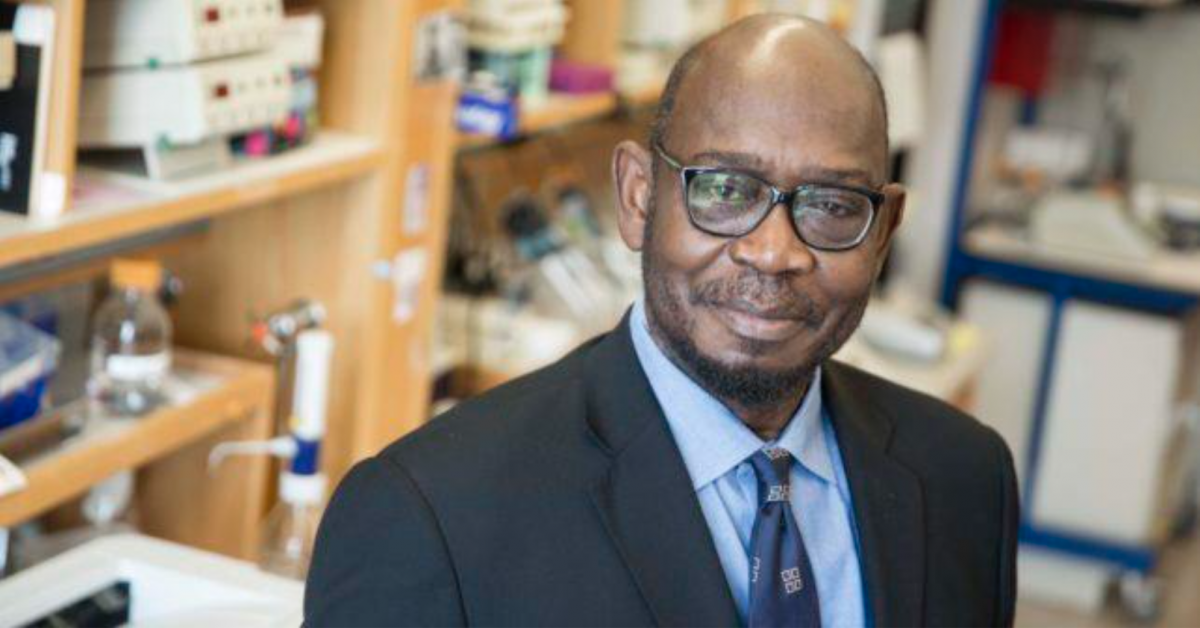 On June 16, 2016, President Barack Obama nominated Francis Ali-Osman, DSc, professor of Surgery and Pathology, to serve as a member of the National Cancer Advisory Board (NCAB). 
Ali-Osman is the Margaret Harris & David Silverman Professor of Neuro-Oncology Research at Duke University School of Medicine, a position he has held since 2003. He is one of only six people recently nominated to the federal board. 
"It was a surprise when I got the call from the White House informing that the President was appointing me to this position," Ali-Osman says. "I am very privileged, indeed, for the opportunity to serve our country and to contribute at this level to the fight against a disease that will touch and devastate at least one in every four Americans and prematurely rob us of some of our finest citizens."  
Ali-Osman will join 17 other members on the NCAB, which is one of two presidentially appointed advisory boards at the National Institutes of Health (NIH). The NCAB performs a wide range of activities and functions, with the primary task being to advise the President, the secretary of Health and Human Resources, and the director of the National Cancer Institute (NCI) in health and scientific matters related to the nation's cancer program. 
The NCAB is also responsible for the second level review of grant proposals referred to the NCI for funding. These grants are generally the primary source of funding for scientific investigators, and accelerate progress made in cancer research. 
NCAB members are appointed to serve overlapping terms of six years and will meet no less than four times within a fiscal year. Board meetings are open to the public. Special sensitive issues, as determined by the secretary, are discussed in closed sessions. 
"I am confident that these experienced and hardworking individuals will help us tackle the important challenges facing America, and I am grateful for their service. I look forward to working with them," said President Obama about the appointees. 
The variety of roles Ali-Osman has served throughout his career qualifies him as a leading authority in cancer research. After receiving his BS, MSc, and DSc from the Free University of Berlin, he went on to work at a number of leading medical universities, including the MD Anderson Cancer Center at the University of Texas, where he served, among other titles, as director of Neurosurgery Research. 
He is co-author of over 175 manuscripts and editor of the authoritative text Brain Tumors (2004), in which he collaborated with other experts in the field to emphasize the paradigm shifts in brain tumor therapeutics. 
Ali-Osman explains that while "these are exciting times in the war against cancer, with incredible advances in biology and technology, including the genome sequencing of the most common human cancers, an improved understanding of cancer biology and the immune system, and novel approaches that rapidly process and disseminate big data," there are still outmoded methods that need to be rooted out and replaced. 
"I hope during my tenure on the NCAB to continue to work towards engendering a team approach to fighting cancer that not only supports individual creativity and genius, but breaks down traditional silos in research and practice at all levels and fosters and incentivizes collaboration between individuals and diverse disciplines in science, technology, and medicine," he says. "This will require increased investment, but also a cultural shift [that will] acknowledge and reward team science, ensure more open information sharing, and [implement] a more rapid translation of research advances from discovery to the patient."  
The Preston Robert Tisch Brain Tumor Center thanks Ali-Osman for his continued service. We are excited to see how his new experiences on a national level will ameliorate Duke's own Neuro-Oncology program.