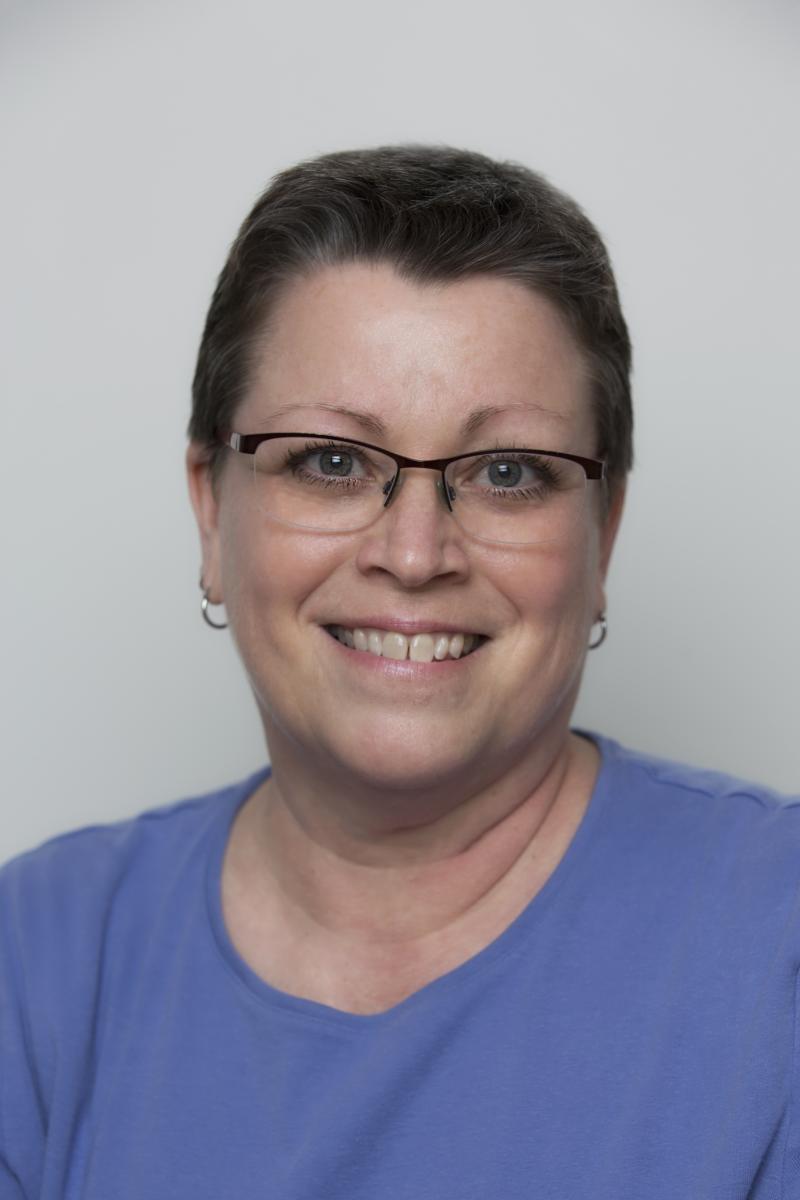 Jean Hartford-Todd, CCLS, is Preston Robert Tisch Brain Tumor Center's Child Life Specialist. She has been with The Brain Tumor Center since 1997 and with Duke Cancer Institute's patient support program since 2007. Her job is to educate patients and/or adult family members regarding children's understanding of illness at different ages. She talks with children in an honest manner about illness and treatment, and helps them to develop positive coping and communication skills regarding the illness experience. 
On April 14, 2016, Hartford-Todd was one of five Duke employees to receive the Presidential Award, one of the highest honors given to Duke University faculty and staff. The awards program annually recognizes Duke staff who not only excel in their careers, but who go above and beyond by contributing more than expected to the university or health system. 
Hartford-Todd's supervisor, Tracy Berger, MS, LMFT, nominated Hartford-Todd for the award, describing a particular time when Hartford-Todd went beyond the call of duty to accommodate four children who needed guidance about their mother's illness. "Jean's collaborating nature and willingness to go the extra mile for families is beyond incredible," Berger said. 
Hartford-Todd was given a presidential medallion and $1,000 by Duke President Richard H. Brodhead during a luncheon at the Washington Duke Inn & Golf Club. "I love feeling as though I fill a need that is often unmet when I am working with families who are living with cancer," Hartford-Todd said. "So many people want to be honest with their children about their cancer but don't know how. I use education and play to translate technical medical information into words families can use in ongoing conversations about the illness."