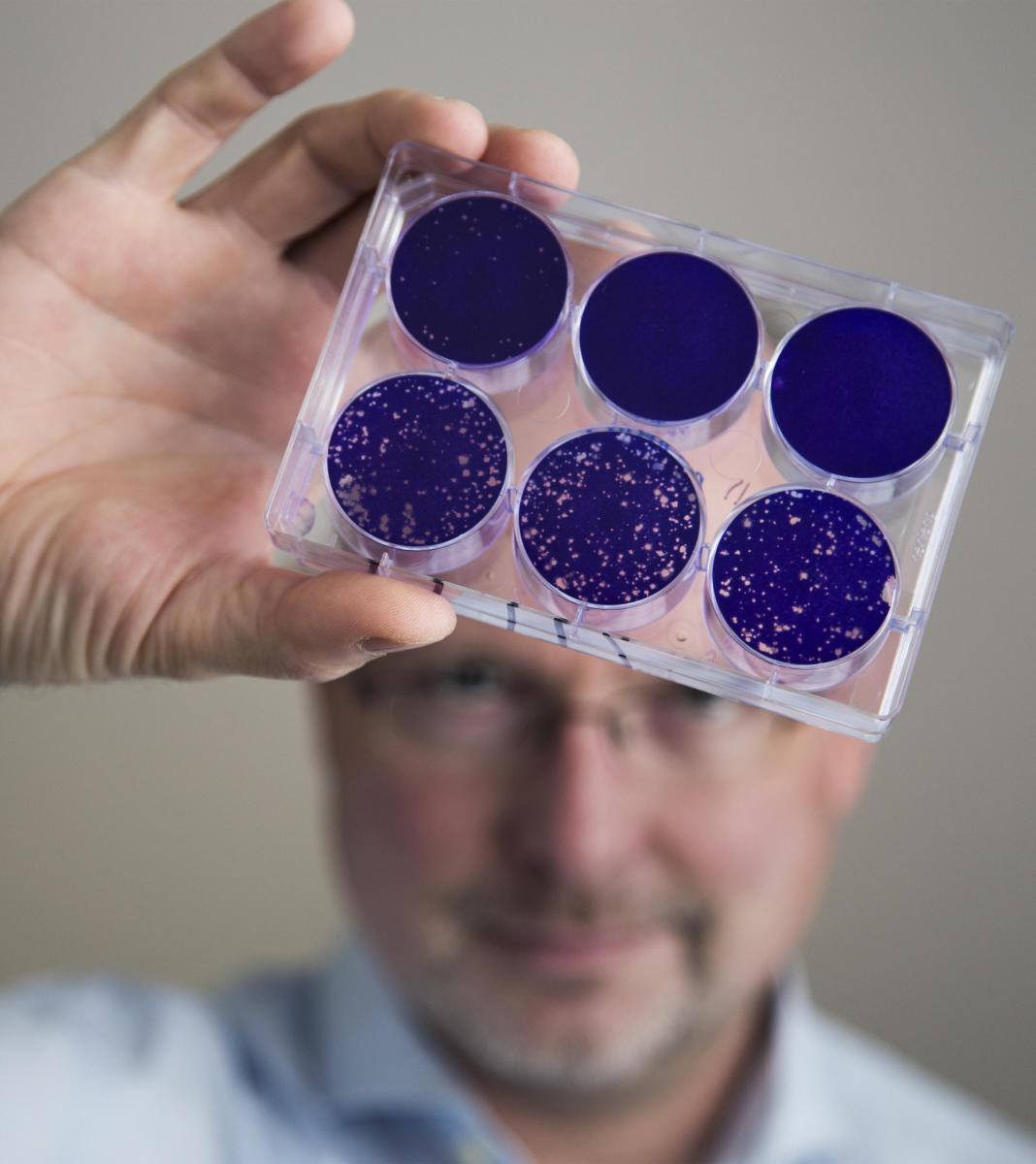 In honor of his outstanding scientific contributions, on Friday, Oct. 24, Matthias Gromeier, MD, Associate Professor of Surgery (Neurosurgery) and Molecular Genetics and Microbiology, was presented with the 2014 Darell D. Bigner, MD, PhD, Young Investigators Award. In recognition of the 75th anniversary of the The Preston Robert Tisch Brain Tumor Center (1937 - 2012), the annual award was established in 2012 to honor the scientific contributions and commitment of Darell D. Bigner, MD, PhD, the center's director.
Award recipients demonstrate excellence in their research, great passion to understand the "how" and "why" of brain tumors and an extraordinary commitment to winning the battle and bringing hope to patients and their families. In 1998 Gromeier discovered that the poliovirus could kill cancer cells while leaving healthy cells unharmed.
Since that time he has been researching and testing the theory. In May 2012 doctors injected an engineered poliovirus into Stephanie Lipscomb's brain tumor, a glioblastoma – the most aggressive kind of brain cancer. Lipscomb became the first human patient to receive the modified poliovirus, which Gromeier pioneered. To date she has survived longer than she would have with standard treatment. For more information about Gromeier's poliovirus research, go to www.cancer.duke.edu/btc.

Written by Karen E. Butler
Director of Communications
Duke Cancer Institute