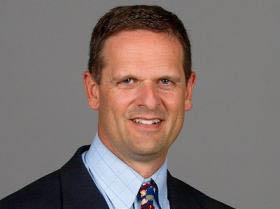 From Mary E. Klotman, MD, dean of the Duke University School of Medicine:
I am very pleased to announce that Gerald Arthur Grant, MD, will be the new chair of the Department of Neurosurgery, effective April 1, 2022. Dr. Grant is the Botha-Chan Endowed Professor at Stanford University School of Medicine. He is also a member of the Stanford Cancer Institute, Wu Tsai Stanford Neuroscience Institute, Bio-X Interdisciplinary Biosciences Institute, and Molecular Imaging Program at Stanford.
This decision was made after a national search, and I want to thank the search committee, led by Christopher Willett, MD, for all of its efforts.

Dr. Grant is an internationally known surgeon-scientist who cares for pediatric and young adults with brain tumors and medically refractory epilepsy. His research focuses on innovative ways to open the blood-brain barrier to improve the delivery of novel drugs and immunotherapy to target brain tumors. Dr. Grant is currently an investigator on several grants from the National Institutes of Health (NIH) relating to brain tumors, focused ultrasound and brain tumor immunotherapy, and concussion. He is an author on 280 peer-reviewed journal articles, holds several leadership positions nationally, and serves on multiple editorial boards in neurosurgery.
In 2006, Dr. Grant joined Duke's faculty as an Associate Professor of Surgery with Tenure in the Division of Neurosurgery, after serving in active duty in the United States Air Force. He was deployed to Iraq in support of Operation Iraqi Freedom. In 2013, he left Duke to become Chief of Pediatric Neurosurgery and Vice Chair of Neurosurgery at Stanford. He also serves an Associate Dean of Academic Affairs at Stanford. As program director for the neurosurgery residency program and fellowship director for pediatric neurosurgery and functional neurosurgery, he is a mentor and strong advocate for the training and well-being of residents and fellows. Dr. Grant promotes a team-based inclusive culture focused on the primary missions of providing outstanding patient-centered neurosurgical care; innovating through basic, translational, and clinical research; and education focusing on the training of the next generation.
Dr. Grant received his undergraduate degree in Neurosciences at Duke University and his medical degree from Stanford University School of Medicine. He completed his residency in Neurosurgery at the University of Washington in Seattle and fellowship in Pediatric Neurosurgery at Seattle Children's Hospital. I would like to thank Allan Friedman, MD, for his exceptional leadership and unwavering commitment to the department's faculty, trainees, and staff during this transitional period. Please join me in welcoming Dr. Grant back to Duke.