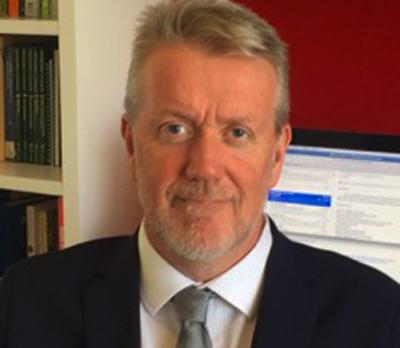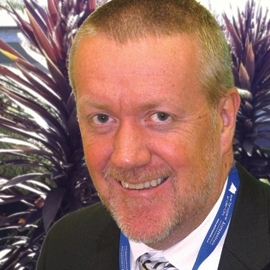 David Ashley, MBBS, FRACP, PhD, has been named director of Pediatric Neuro-Oncology for Duke's Preston Robert Tisch Brain Tumor Center (PRTBTC). Ashley, who has previously served as chair of medicine and director of the Andrew Love Cancer Center at Deakin University in Australia, will take up the position in mid-July, 2017.
Ashley, who is internationally considered a top figure in pediatric brain tumor research, has contributed hundreds of diverse publications to the academic arena, received numerous highly sought-after grants and awards, and held several distinguished leadership appointments. He completed his fellowship and postdoctoral scholarship at Duke University Medical Center.
"In choosing to accept a position at Duke's Preston Robert Tisch Brain Tumor Center, I have made a deliberate and considered move to embed myself in an environment where I believe we can make the largest contribution to the field of pediatric neuro-oncology," Ashley said regarding his decision to take this next step in his career.
At Duke, Ashley hopes to revamp the infrastructure of pediatric brain tumor research and develop more effective approaches that will lead to improved clinical outcomes, as brain cancer now kills more children than any other disease, including leukemia. He is excited to extend the already successful research platforms on the adult side of the PRTBTC to the pediatric side and will be responsible for transitioning the recombinant poliovirus, or PVSRIPO, into the Pediatric Neuro-Oncology program.
Ashley's expertise on epigenetic targets within pediatric brain tumors will also be instrumental to the program. Epigenetic changes can inhibit tumor suppressors and induce oncogenes – genes capable of transforming a normal cell into a cancer cell. Once at Duke, Ashley will continue to investigate how epigenetic manipulation of tumors can restore cell processes that cause cancerous cells to move back to a normal state.
Darell Bigner, MD, PhD, director of the PRTBTC, anticipates a turning point for Duke's brain tumor research upon Ashley's arrival, claiming "Dr. Ashley's knowledge and expertise will bring paradigm shifts to the way we understand and treat childhood brain tumors."