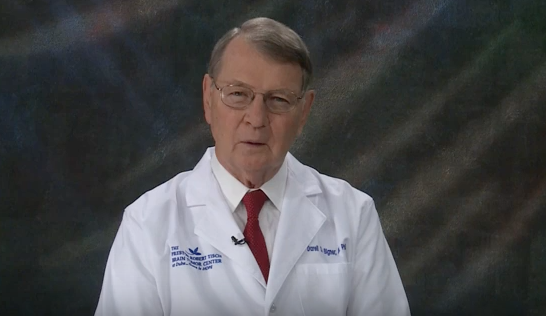 Darell Bigner, MD, PhD, discusses history and shares vision for brain tumor research at Duke.
Darell D. Bigner, MD, PhD, and his team of researchers are dedicated to developing new, more innovative techniques to identify, treat, and cure brain tumors and improve the quality of life of our patients.  For more than 80 years, the scientists and physicians at Duke have set the standard of cancer care around the world by generating new insights and innovative treatments for the disease.
Listen to Bigner, director of The Preston Robert Tisch Brain Tumor Center, discuss the history of the center and share his vision for the future of brain tumor research.