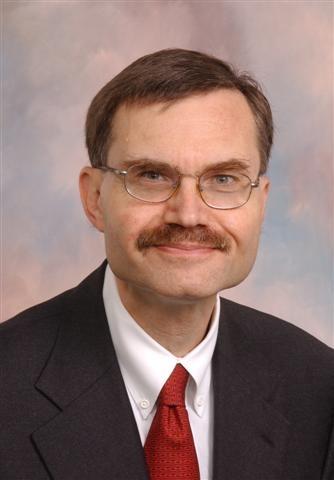 Duke Neurosurgery's Allan Friedman, MD, has received the AANS Cushing Award for Technical Excellence and Innovation in Neurosurgery for 2020. The award was presented at the  AANS Annual Scientific Meeting, held August 21-25, 2021.
The Cushing Award honors an AANS member for technical prowess and skill and/or innovation in the development of new procedures that have become part of the arsenal a neurosurgeon uses to treat disease or trauma.
Dr. Friedman is the Guy L. Odom Professor of Neurological Surgery, neurosurgeon-in-chief, and interim chairman of the Duke Department of Neurosurgery. He graduated with honors from Purdue University in 1970, with a Bachelor of Science degree in physics and earned his medical degree with honors as a James Scholar of Medicine at the University of Illinois. He spent his internship year in general surgical training at Duke University and completed five years of neurosurgical traing under Drs. Guy Odom and Robert Wilkins. Upon completion of residency, he trained as chief resident and neurovascular fellow at the University Hospital in London, Ontario, before studying for three months with Dr. M. Gazi Yasargil, a pioneer in microneurosurgical techniques.
Dr. Friedman joined the faculty at Duke in 1981, advancing to the rank of professor. In 2001 he was named the first Guy L. Odom Distinguished Professor of Neurosurgery. He was chief of the Division of Neurosurgery from 1996 to 2014, and director of the neurosurgical residency program from 1996-2008. He holds numerous honors and awards, including the Duke University School of Medicine Master Clinician/Teacher Award (2010), The Leonard Palumbo Jr., MD, Faculty Achievement Award (2016), and the Deparment of Surgery's Master Surgeon Award (2017). In 2010, he was honored by a grateful patient who gave $2.5 million for the establishment of the Allan H. Friedman Neurosurgical-Oncology Professorship.
At Duke, he serves as deputy director of the Preston Robert Tisch Brain Tumor Center, he co-directed the Collegiate Athlete Premedical Experience, and was director of  Brain School, a biweekly ad hoc seminar offered to students and residents. His clinical and research interests include the surgical treatment of cerebrovascular disease, peripheral nerve dissection, and brain tumors. Dr. Friedman has authored or co-authored more than 390 peer-reviewed articles, 65 book chapters, and seven books and manuals.