History of Pediatric Neuro-Oncology Program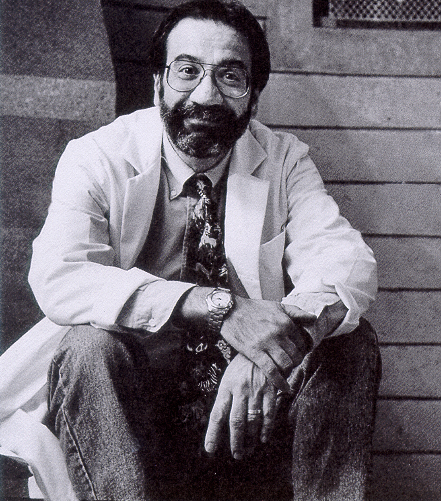 Pediatric neuro-oncology began making headway at Duke upon the arrival of Henry Friedman, MD. In 1981, Friedman, who is now deputy director of The Preston Robert Tisch Brain Tumor Center and holds the James B. Powell Jr. Professorship of Neuro-Oncology, joined Duke as a senior research fellow. Under the direction of Darell Bigner, MD, PhD, Friedman completed two and a half years of fellowship in pediatric hematology and oncology, focusing on neuro-oncology. 
In 1991, Pediatric Neuro-Oncology became a recognized program within the Duke Division of Pediatric Hematology-Oncology, and by 1997, pediatric and adult neuro-oncology clinical services merged into one multi-departmental joint program, forming the Brain Tumor Center.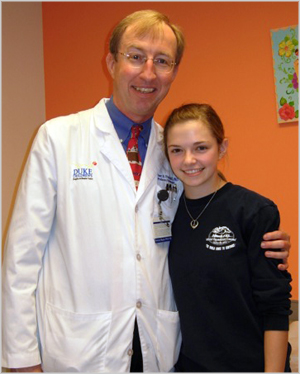 The program's success attracted top-notch physicians, such as Herbert Fuchs, MD, PhD, currently the head of Pediatric Neurosurgical Services. He was given the Patients' Choice Award (2011-2013) in honor of his compassionate care. Fuchs, along with the rest of the Pediatric Neuro-Oncology team, work hard to build and maintain trust with both the patients and their families, and the program is world-renowned for its exemplary service.   
Today, the Pediatric Neuro-Oncology Program functions via an interdisciplinary approach, providing pediatric patients with brain and spinal tumors with comprehensive, coordinated care through research, clinical care, and support services. 
Research of Pediatric Neuro-Oncology Program 
The research behind the Pediatric Neuro-Oncology Program is among the most advanced in the world. Our focus on laboratory and clinical investigations enable us to offer our pediatric patients experimental therapies that are not available anywhere else. 
Our pediatric neuro-oncologists specialize in even the rarest forms of pediatric brain cancer. For instance, diffuse intrinsic pontine glioma (DIPG)—a type of brain stem glioma that afflicts 300 children a year—is one of the most elusive, baffling, and deadliest cancers. But here at Duke, our investigators are devoted to finding a cure for this fatal disease, and other types of pediatric brain and spinal tumors, by focusing on the preclinical evaluation of targeted agents in genetically engineered mouse models and the analysis of the alterations of human cancers. We aim to develop new treatment regimens for children and young adults with gliomas, and are interested in discovering novel, highly targeted, potent and less toxic molecular inhibitors to treat brain tumors.