Patients come to The Preston Robert Tisch Brain Tumor Center at Duke through physician referral or as a result of their own search. Once you make contact with us, you will undergo a careful screening process.
Some patients are candidates for treatment here, while many others can have their needs met most effectively at their local hospital. Here is how we work together to decide what is best for you.
The Musella Foundation's Brain Tumor Guide for the Newly Diagnosed, with an introduction by Henry Friedman, MD, may be a helpful resource for you and your family.
Becoming a Patient
Step 1
Contact Us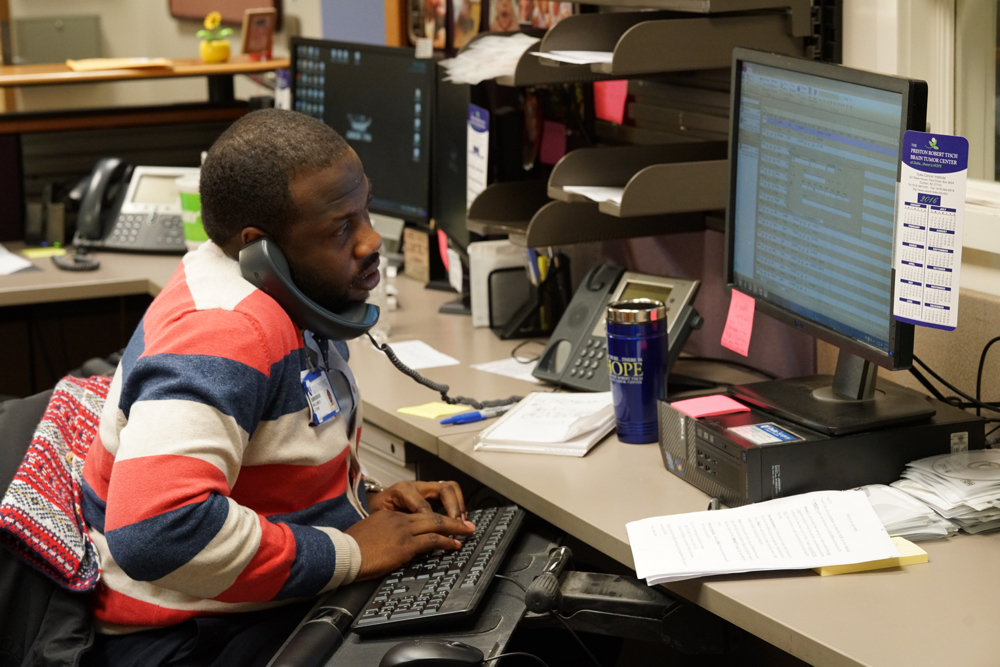 Patients and / or physicians who would like to begin the screening process can contact us any of the following ways:
By telephone:
Adult patients: 919.684.5301     
Pediatric patients: 919.668.6288
Online:
Please submit the appropriate form to us online. 
All messages are regularly checked during business hours. Our office hours are: 8:00 am to 4:30 pm Eastern Time, Monday through Friday. We will respond to each message. Due to the high volume of incoming calls and messages we receive, we ask that you please allow up to 3 business days for our response.
Please note that we will require all of the following information to begin the screening process:
Name of patient (and name of parent or guardian if a pediatric patient)
Telephone number where patient can be reached
Date of patient's birth
Diagnosis
Date of diagnosis
Prior treatment information (i.e. surgery, radiation, chemotherapy)
Step 2
A team member will call you.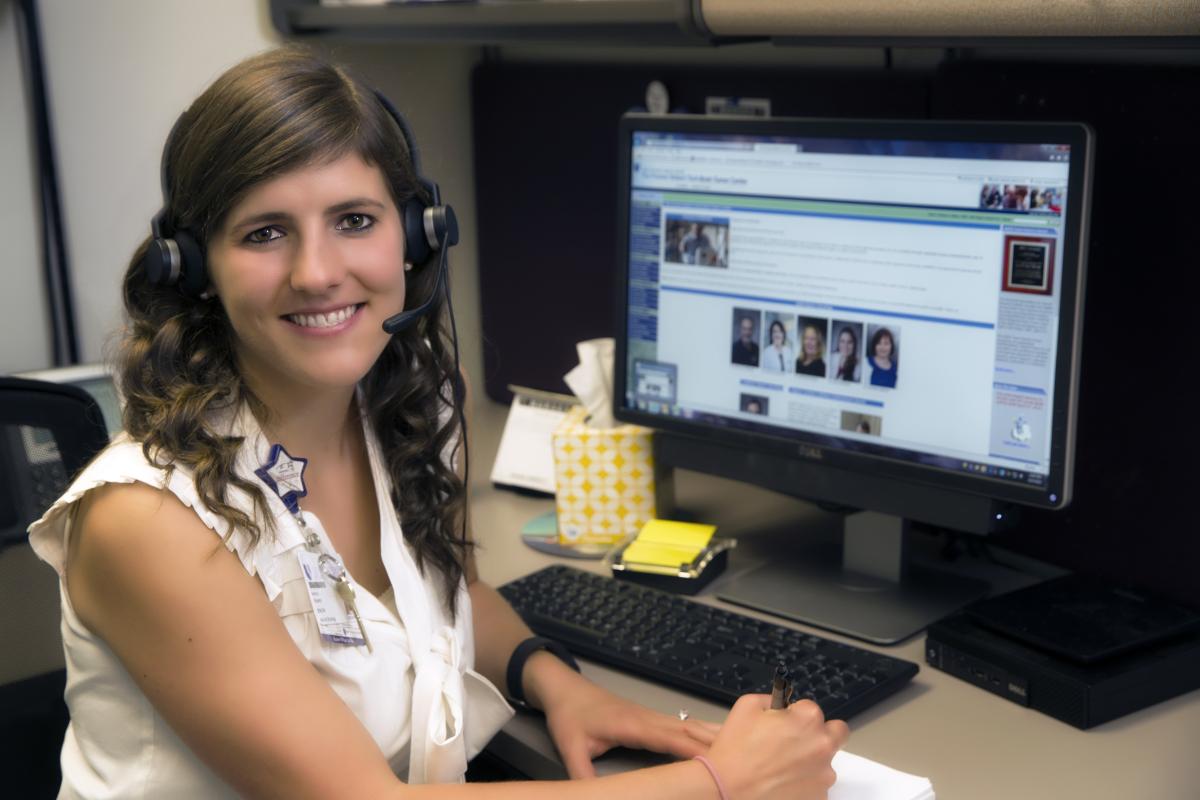 You will have a brief mini-consultation by telephone to determine whether The Preston Robert Tisch Brain Tumor Center at Duke can meet your needs.
We may review your MRI's to aid in the decision-making process. If we think we might offer your best hope, we will collect your medical records.
Step 3
We will obtain your records.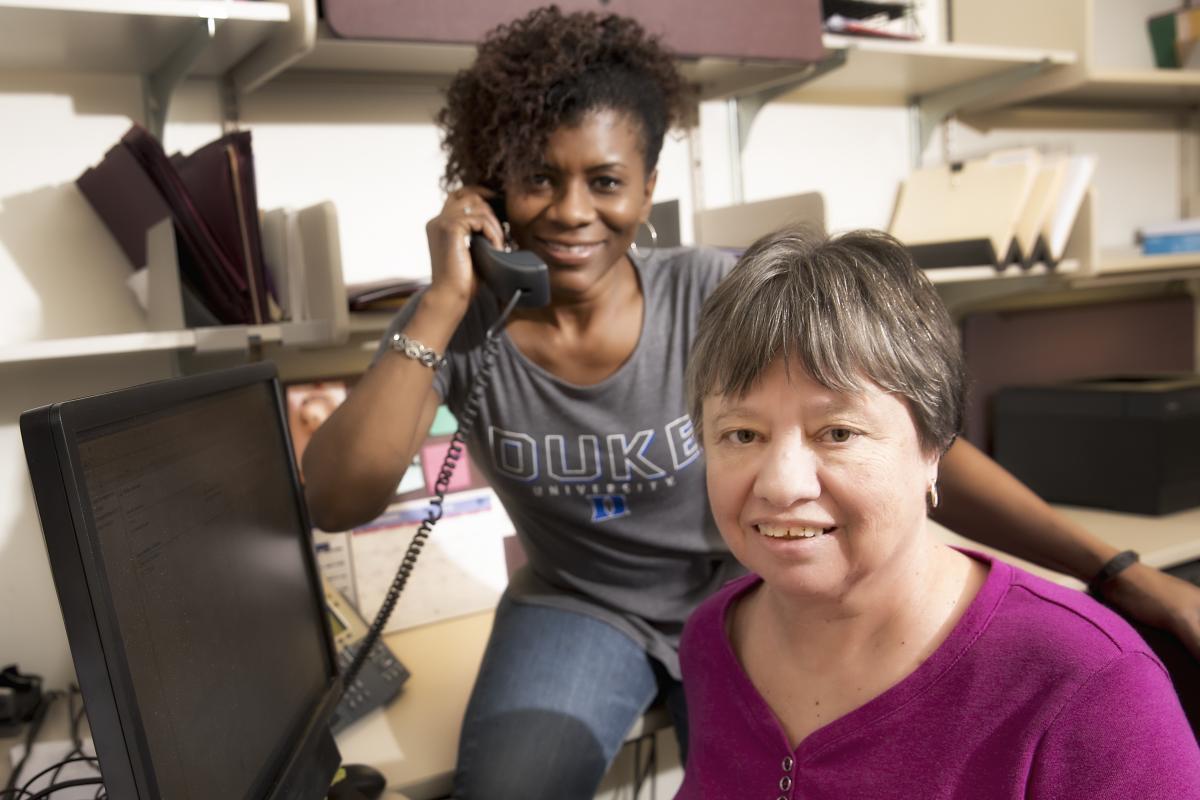 After acquiring your records, we will call you to schedule an in-person consultation with one of our physicians and other members of our health care team, including a nurse, social worker, and others as defined by your needs.  
Step 4
The in-person consultation at our center.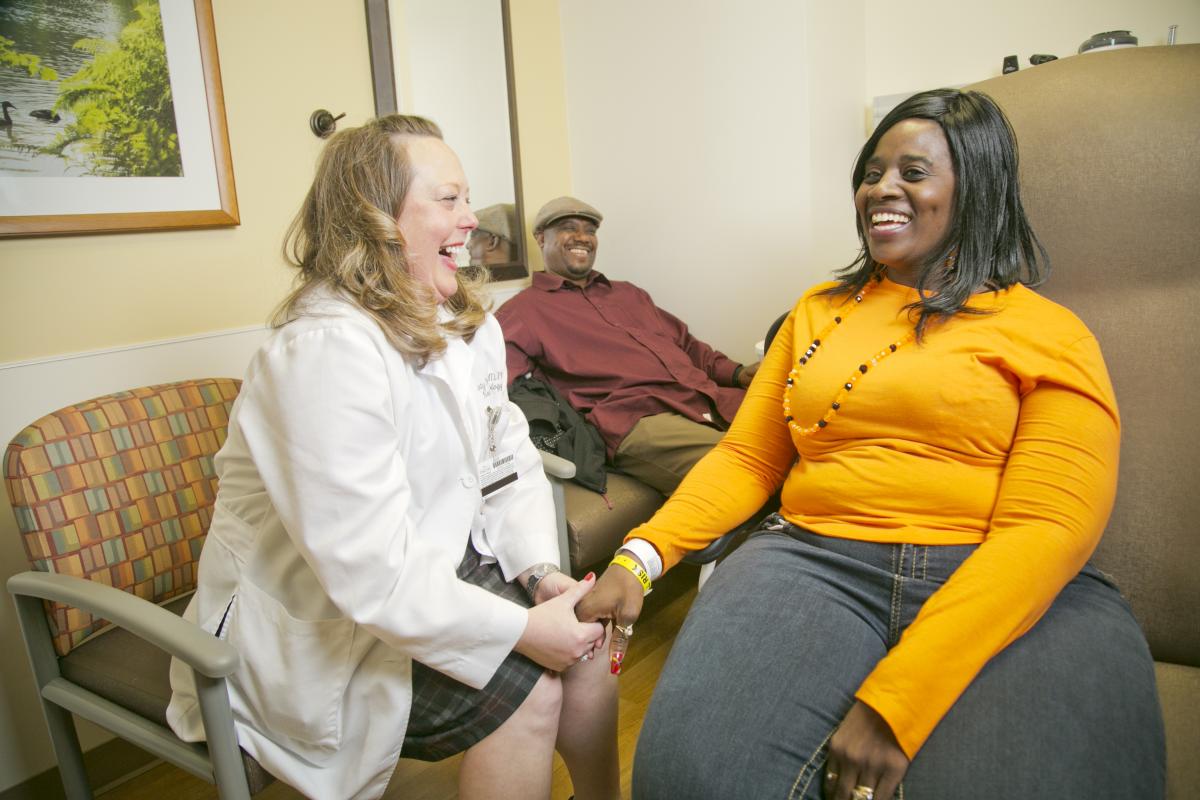 The initial consultation visit takes place over two days. You will have a complete history and physical exam, a neurological exam, and an assessment of your psycho-social needs. We will discuss treatment options and a plan of care for your consideration.
There is no easy solution to a brain tumor diagnosis. What we can do is make it as comfortable and hopeful as possible for you and your loved ones. We sincerely thank you for considering The Preston Robert Tisch Brain Tumor Center at Duke for your care. 
At Duke . . . there is hope.      
Your First Visit
It's natural to be anxious on your first visit. And you will have a lot of questions about treatment, insurance coverage, or clinical trials. We'll do everything we can to make you feel comfortable and at ease, whether you're a patient or a caregiver, and make sure you get the answers you need.
General Information
Your initial consult may involve three or more hours of meetings, so please try to arrive at your appointments well rested. 
Remember to bring all medications and snacks with you. 
Please plan for a possible 2-day visit in case you are identified as a potential clinical trial candidate or if additional testing is recommended. 
Required lab tests or imaging studies may increase the length of your visit, so we encourage you to make any necessary child care or pet care arrangements. You also may consider bringing reading materials, a laptop, or a mobile device. Free wireless internet service is provided in most of our locations.
Write down any questions you may think of before your first visit and bring them with you.
Bring paper and pencil so you can take notes during your appointment.
Arrange for a friend or family member to come with you. You will receive a lot of information that day. It is helpful to have someone else with you to listen and take notes.
Please arrange return flights after 5:00 p.m.
What to bring to your appointment 
Medical questionnaires (completed) you may have received 
Medications and supplements you are taking 
Medical records that need to be reviewed 
CD's of most recent MRI brain scans 
Photo ID 
Insurance cards 
Meeting the Team
We work as a team – you and your family are at the center of our team.
In addition to your time with the neuro-oncologist, your visit will include time with other members of our team, including a fellow, a nurse practitioner or physician assistant, a social worker, a child life specialist if appropriate, a nurse clinician for teaching and education, and other professionals that may be able to assist you and your family. 
You will meet for about one hour with a physician assistant, nurse practitioner, or fellow followed by one of our physicians, in order to:
Complete a history and physical
Review pathology and most recent MRI
Answer questions about your diagnosis
Order any updated labs and/or an MRI, which may take place later in the day
Determine a plan of care that is best for you
(NOTE: We have a team approach to care. Henry Friedman, MD, is not scheduled to see every new patient.)
You will meet with your social worker for 20-60 minutes to learn about our supportive care services and to discuss:
Quality of life concerns
Involvement of family members and/or significant others in your care
Sources of support
Financial or insurance issues; questions about work or disability
What helps you cope; concerns you may have about anxiety or depression
Concerns you may have about children in your life
You will meet with your Nurse Clinician for 60-90 minutes to learn about your treatment and our team's approach to care.  And, depending on your treatment needs, you may also meet several other members of our team. You will receive written teaching materials and resources. 
You will discuss:
Plan of care and treatment schedule
Side effects and complications, and their management
Ordering and delivery of chemotherapy
Contact information when you have questions or emergencies
Coordination of care with your local doctors
Duke My Chart
Visit our convenient and secure Web site, www.dukemychart.org, which allows you to:
View your lab and radiology reports and other health information (including notes from your doctor, if applicable)
Pay your bills
Ask your care team a question
Request prescription refills
And more
To start using all the Duke My Chart services, visit www.dukemychart.org and follow the instructions to sign up. You can add your children to your account as well so that you can also view their charts. If you have questions about Duke My Chart or need assistance setting up an account, contact the Duke Medicine Customer Service Center at 800.782.6945.
Billing and Insurance
Have a Question About Billing or Insurance?
Call 800.782.6945 or 919.684.5301
We will process claims for your services with your insurance carriers. You may be asked to pay amounts not covered by your insurance such as co-pays, deductibles, and coinsurance at the time of your visit.  
If you have any questions about your co-payments, deductibles, or coinsurance requirements, please call your insurance company.
If you have questions about your bill or would like to speak with someone about financial assistance, contact the Duke Medicine Customer Service Center at the number above.