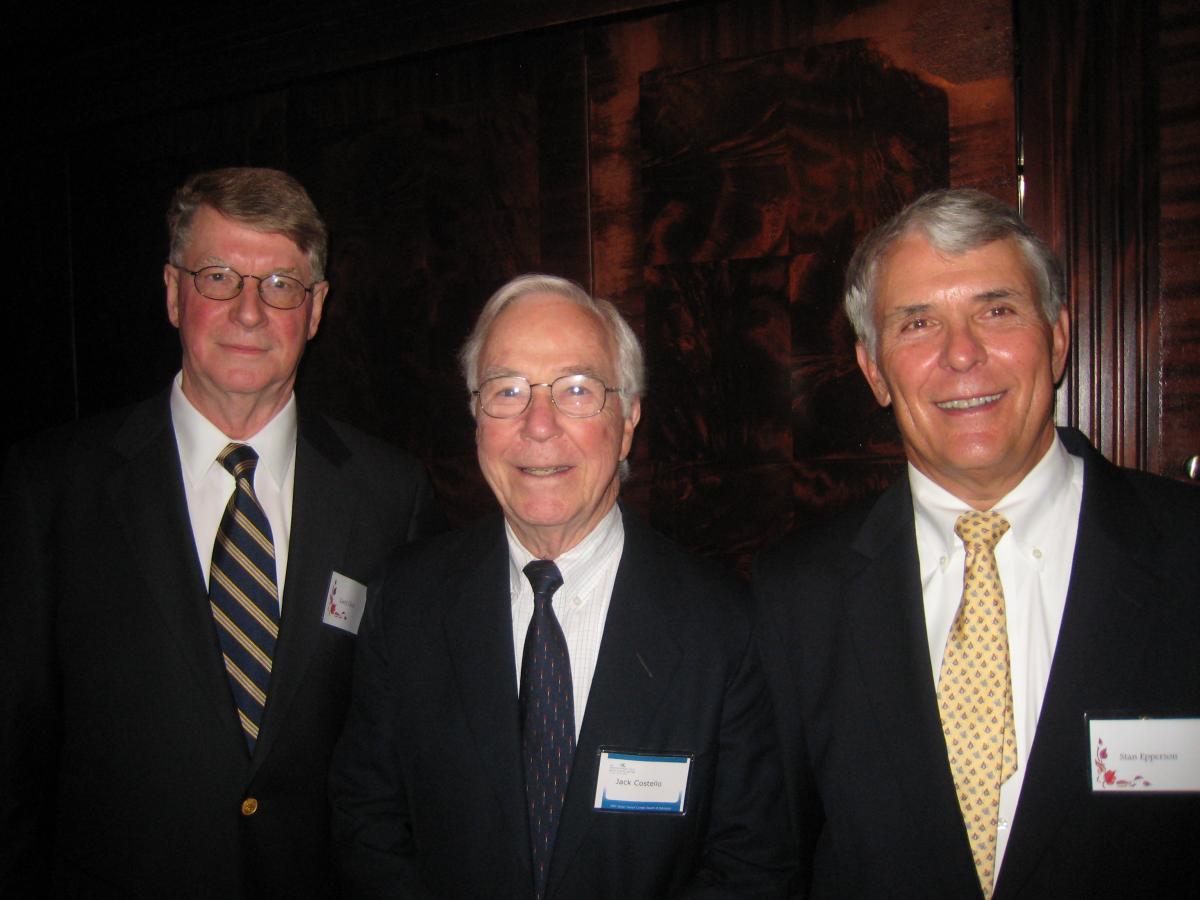 The Duke Brain Tumor Program Board of Advisors was established in 1992, under the leadership of Darell Bigner, MD, PhD, director of The Preston Robert Tisch Brain Tumor Center. It is an advisory board comprised of dedicated volunteers, many of whom have been touched by a brain tumor in some way. The mission of the Duke Brain Tumor Program Board of Advisors is to raise funds and increase awareness of brain tumors.
 It also helps the Center achieve what it could not do alone to increase the well-being and survival of children and adults with brain tumors. The Brain Tumor Program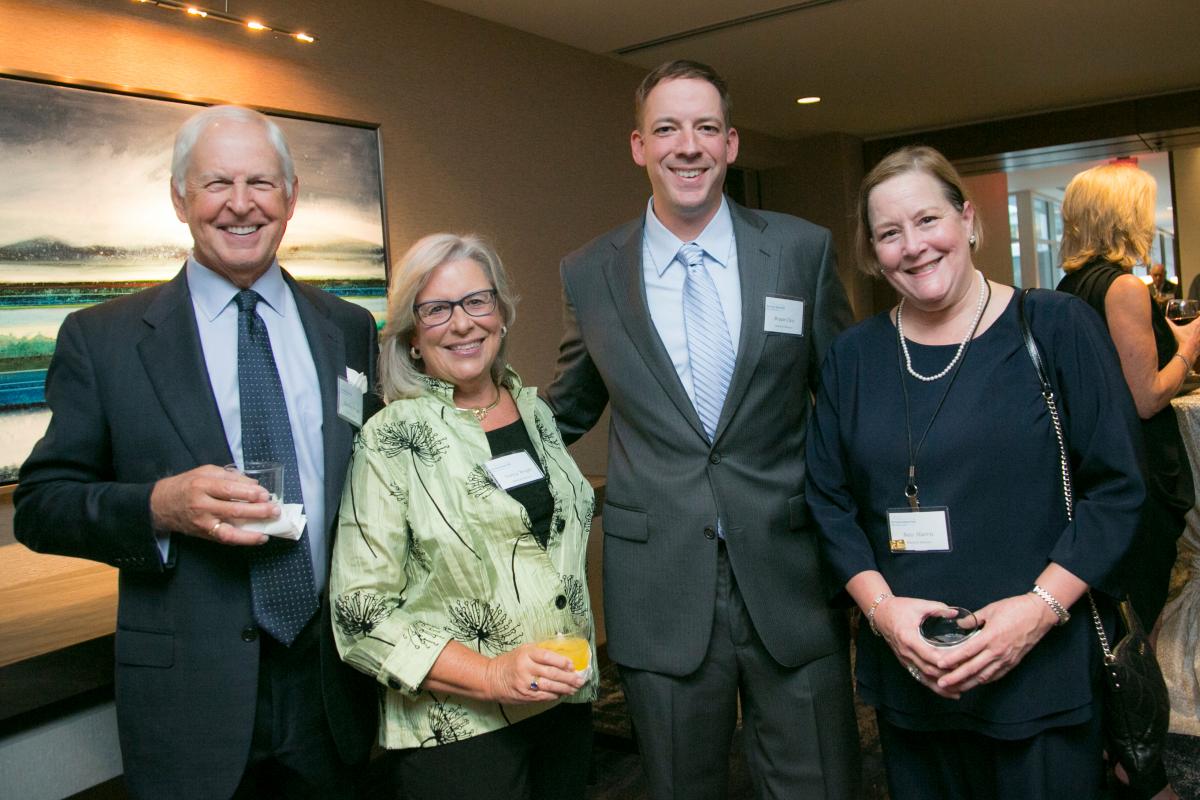 Board of Advisors assists the leadership and administration to achieve long-range goals and establish specific priorities for future development and growth in research. The advisory board is currently led by Dave Robison, chairman, and Ed Durso, vice-chairman. Past chairs of the Board of Advisors, Gary Cless, Jack Costello, and Stan Epperson, are shown in photo.
For more information about the mission and responsibilities of board membership, please contact
Ellen Stainback at 919.684.4784.
For board members only find intranet link here.