Read inspiring stories about patients and their families below, and join us as we honor and celebrate them at the 25th annual Angels Among Us 5K and Family Fun Walk on April 28, 2018.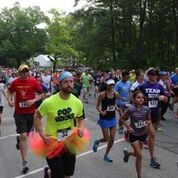 Thousands of people from throughout the country laced up on Saturday, April 29, 2017, for the 24th Annual Angels Among Us 5K and Family Fun Walk. The event raised an amazing $2.1 million to support brain cancer research at Duke.
You won't want to miss next year's event -- it will be Angels Among Us' 25th anniversary! Come on out to support a great cause! READ MORE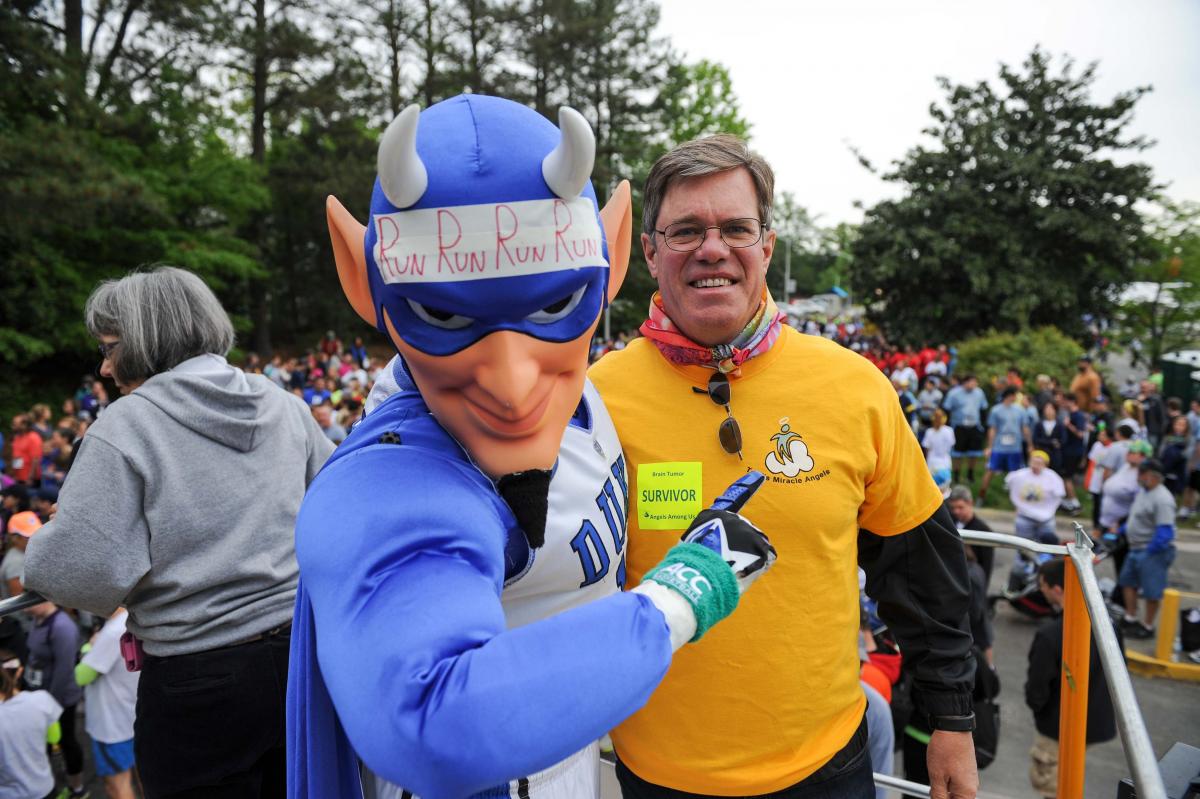 Dave Robison will never forget the words he heard from his doctor in Iowa in 2008: "Mr. Robison, you might live a year, but most likely you have six months to live." That was before he found neuro-oncologists at Duke who were able to remove his tumor.
Eight years later and cancer-free, he and his wife have raised more than $500,000 through their Angels Among Us team, which goes directly to research being carried out at The Preston Robert Tisch Brain Tumor Center. READ MORE  OR HEAR HIS STORY IN HIS OWN WORDS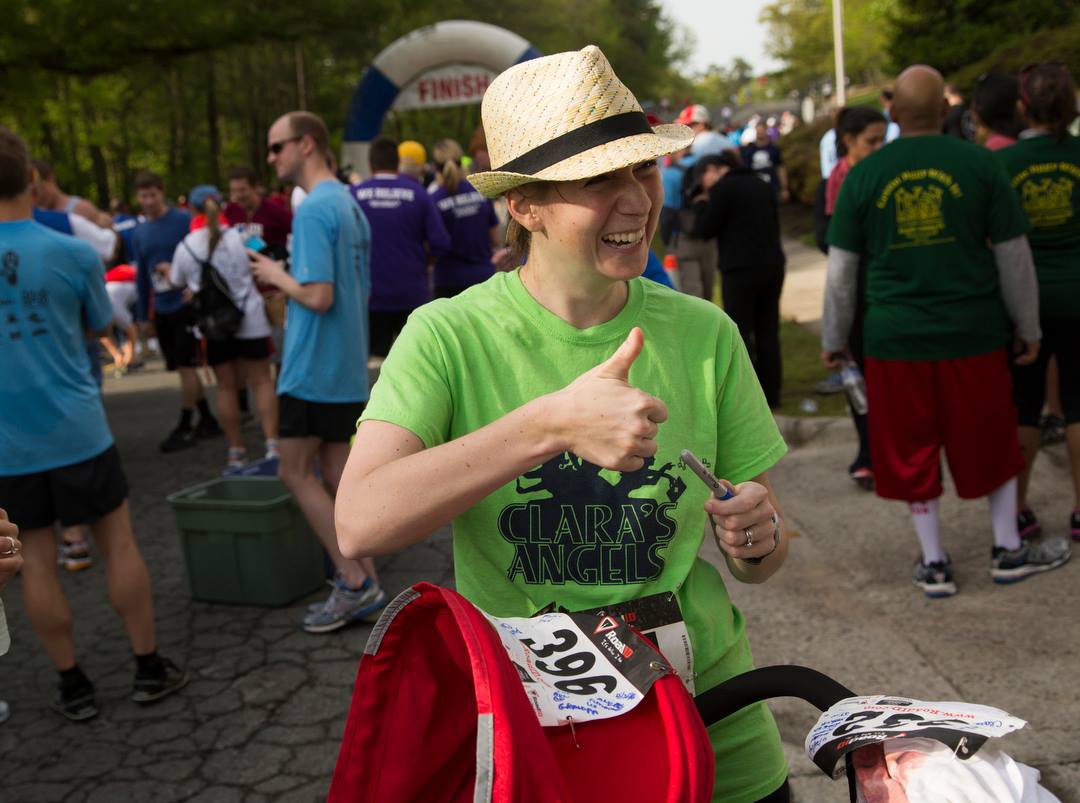 Clara Guy vividly remembers the day doctors diagnosed her with an aggressive brain tumor and told her she had 18 months to live. Today, the mother of two is a prime example of what brain tumor research can accomplish.
Guy is feeling great, and helping to raise funds for research at Duke's Preston Robert Tisch Brain Tumor Center. Her goal is to help the researchers "keep finding cures and answers," she said. READ MORE